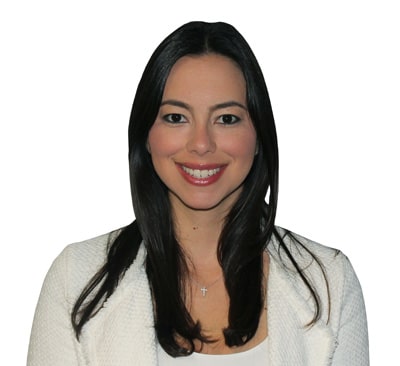 Camila Valencia represents clients in a variety of immigration matters – from the procurement of (non)immigrant visas to defense of removal from the United States.
Mrs. Valencia's undergraduate education at La Salle University established her interest in the legal system. Thereafter, she pursued her law degree at Widener School of Law in Wilmington, Delaware. While she was a law student she worked as a legal assistant at an immigration firm in Philadelphia, Pennsylvania where she developed an understanding for immigration law while she experienced the struggles and sacrifices immigrants endure to relocate their families to the United States.
Mrs. Valencia's primary focus is on the preparation of various types of visa petitions, such as but not limited those for: treaty investors (E-2), individuals with extraordinary ability and priority workers (EB-1), members of professions holding advanced degrees or aliens of exceptional ability (EB-2), professionals and skilled workers (EB-3), special immigrants (EB-4) professionals in specialty occupations (H-1B), managers or executive intra-company transferees (L), individuals with extraordinary ability (O), athletes and entertainers (P), and Canadian and Mexican professionals (TN).
Mrs. Valencia defends individuals in removal proceedings by seeking release from custody or relief from removal in the forms of: cancellation of removal, adjustment of status, asylum, withholding of removal, protection under CAT, and certain waivers of removability or inadmissibility. Additionally, Ms. Correal is also experienced in seeking benefits from U.S. Citizenship and Immigration Services (USCIS).
Mrs. Valencia is a member of the Florida Bar and the American Immigration Lawyers Association.